Persian
Techtree
Creator

Titus and Philipp Tscharntke

Version

3.6.0.2

Download link
File size

Varies

Archive format

Varies
The Persian faction is part of the MegaPack techtree, created by Titus Tscharntke and his son, Philipp. Based on a fantasy Persia concept, the units are based largely out of myth and ancient speculation. Like most of the MegaPack factions, it contains a mix of weak and cheap units with stronger, more regular cost units. In Persian's case, units range from the cheap fakir to the moderate princess to the powerful flying carpet. Like the Indian and Norsemen factions, the Persian faction was created by Titus and Philipp Tscharntke.
The Persian faction was released 22 March 2009, with the release of the MegaPack version 4.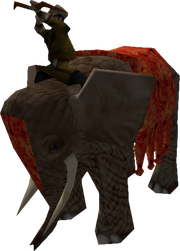 Blacksmith
Elephant
Elephant cage
Fakir
Farm
Flying carpet
Genie
House
Magician
Minaret
Palace
Princess
Sheep
Snake basket
Stickfighter
Swordman
Temple
Tent
Worker
Corn and wicker
Magic level 1
Magic level 2
Nails
Shield
Weapons
Image gallery
Edit
Ad blocker interference detected!
Wikia is a free-to-use site that makes money from advertising. We have a modified experience for viewers using ad blockers

Wikia is not accessible if you've made further modifications. Remove the custom ad blocker rule(s) and the page will load as expected.